High quality in what we do
We are Leaders in Magnetic Solutions
Provide reliable solutions within the framework of high-quality and efficient inputs and magnetic devices focused on industry, health and the home.
To be the best supplier with the widest range of products and magnetic inputs in order to satisfy and improve the quality of life of our customers beyond Mexico.
At Magnetika Saiffe S.A. de C.V. we are leaders in the design, manufacture, distribution and marketing of magnets, products and magnetic devices, since we are committed to the development, satisfaction and collaboration with our customers. We strengthen communication, specialization and service attitude in our collaborators. We focus on improving our processes and complying with applicable requirements to maintain sustainable and measured growth.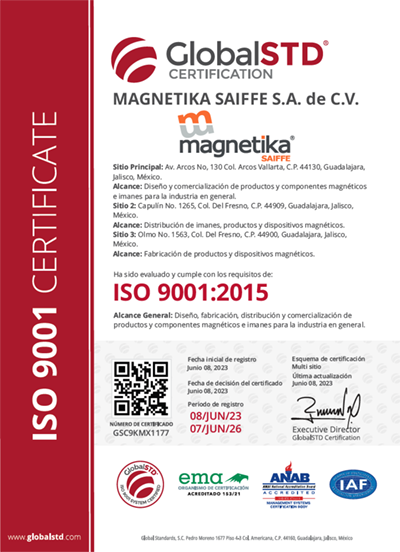 Learn more about Magnetika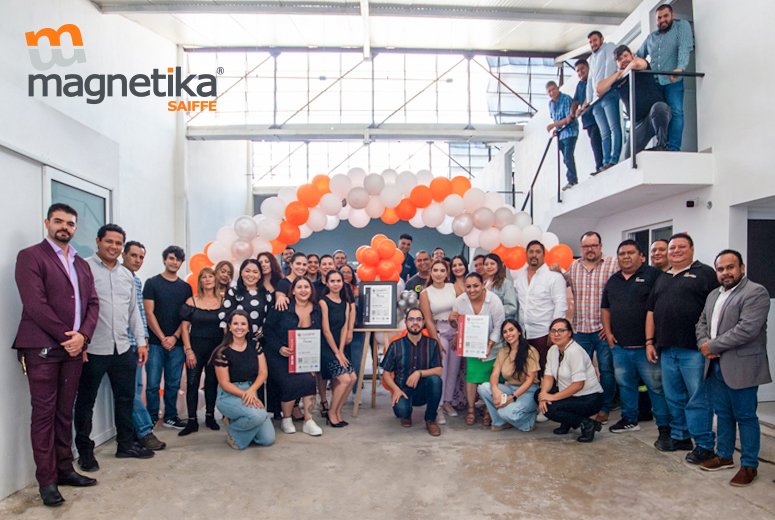 We were born under the corporate name of ECONOTEC.
We acquire new plants and administrative and commercial facilities.
Magnetika Saiffe has its origin as a commercial entity.
We expand our market with customers from the food industry.
We opened our first branch in Mexico City
We obtained our ISO 9001:2015 certification under the Quality Management System in the processes.
The numbers speak for themselves.
Quality comes first!
We Focus 100% On Customer Needs And Satisfaction.
We create Magnetic Solutions Tailored to Your Needs.
We insist on quality first, we establish a production management system that complies with international standards and formulate business product standards that are stricter than national requirements to ensure that each factory product meets customer requirements. We respect the industry development law, we continuously accumulate and improve our R&D and management capabilities, and we are determined to become a leading company in the industry.
We insist on the investment of independent research and strive to achieve an original advance in an important technical field. We are committed to improving the application of magnetic materials to provide customers with more qualified and reliable products. We focus on the optimization of management and innovation of services and improve the overall level of operation of the management.
Do you need advice for your project?

We are experts in magnetism!